Jaffa Protein Balls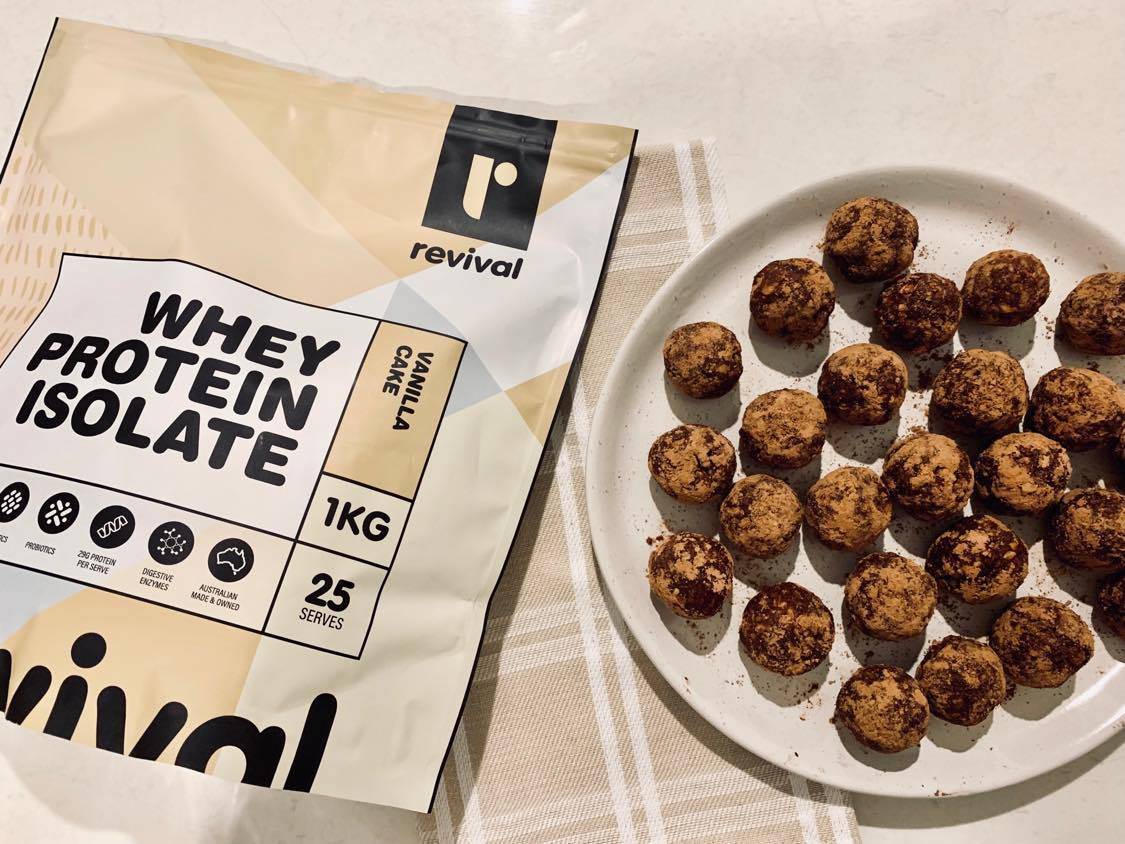 ingredients //
+ 1 orange, zest and juice
+ 20 dates, pitted and chopped
+ 2x scoops revival vanilla cake whey protein isolate
+ 1/4 cup cacao
+ 2 cups almonds
+ 2 tsp vanilla extract
method //
Finely grate the zest of the orange, and set aside.

Juice orange and place the juice in a small

 

saucepan with the pitted and chopped dates, on

 

low heat until the mixture starts to simmer.

 

Remove from heat and set aside to cool before

 

mashing with a fork.

Blend the almonds, vanilla protein, cacao, vanilla

 

extract and orange zest in a food processor until

 

almonds are finely chopped.

 

Add the cooled date mixture and process until

 

well combined.

Roll into balls, and dust with extra cacao (optional).

Stores in the fridge for up to 2 weeks. Enjoy!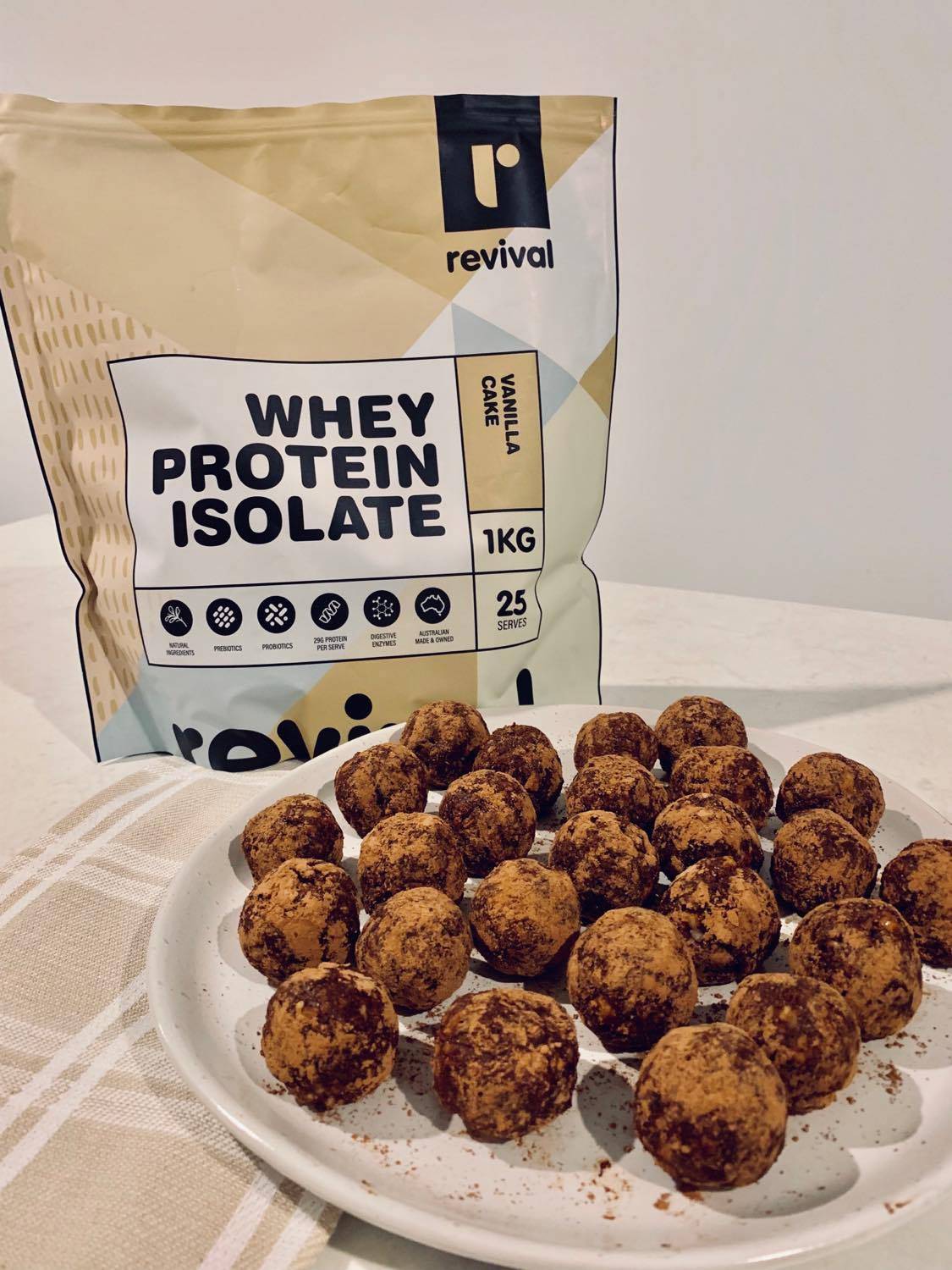 Enter your email and keep up to date with everything revival!