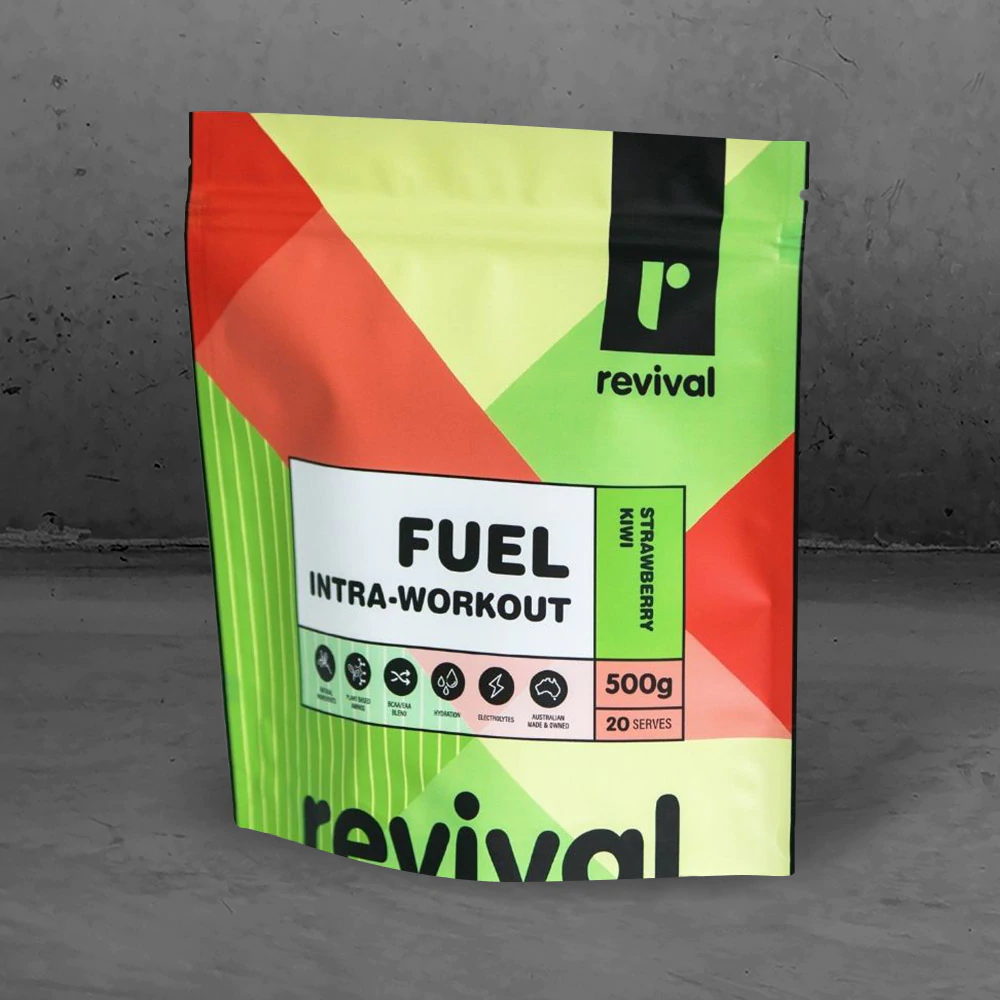 Revival - Fuel Intra-Workout - 500g
---
Notify when available
Fuel (Intra-Workout) contains a natural blend of Branched Chain Amino Acids, Essential Amino Acids, Hydration & Electrolyte mix.

A combination of these ingredients will ensure your body receives the much-needed amino acids that are required for muscle growth & repair.

The hydration and electrolyte mix also ensures your body is well hydrated with the important electrolytes that keep you healthy & stop you from cramping up.