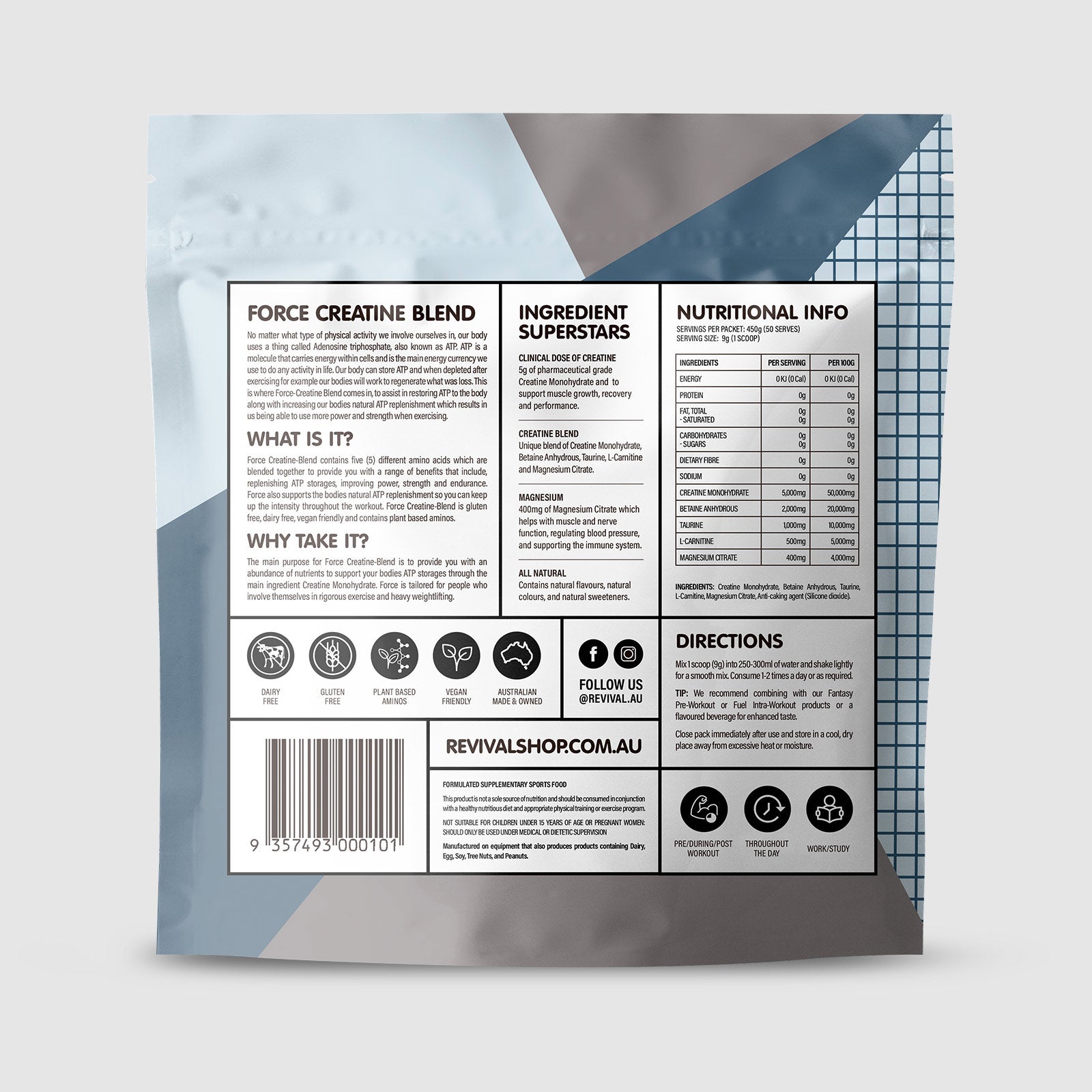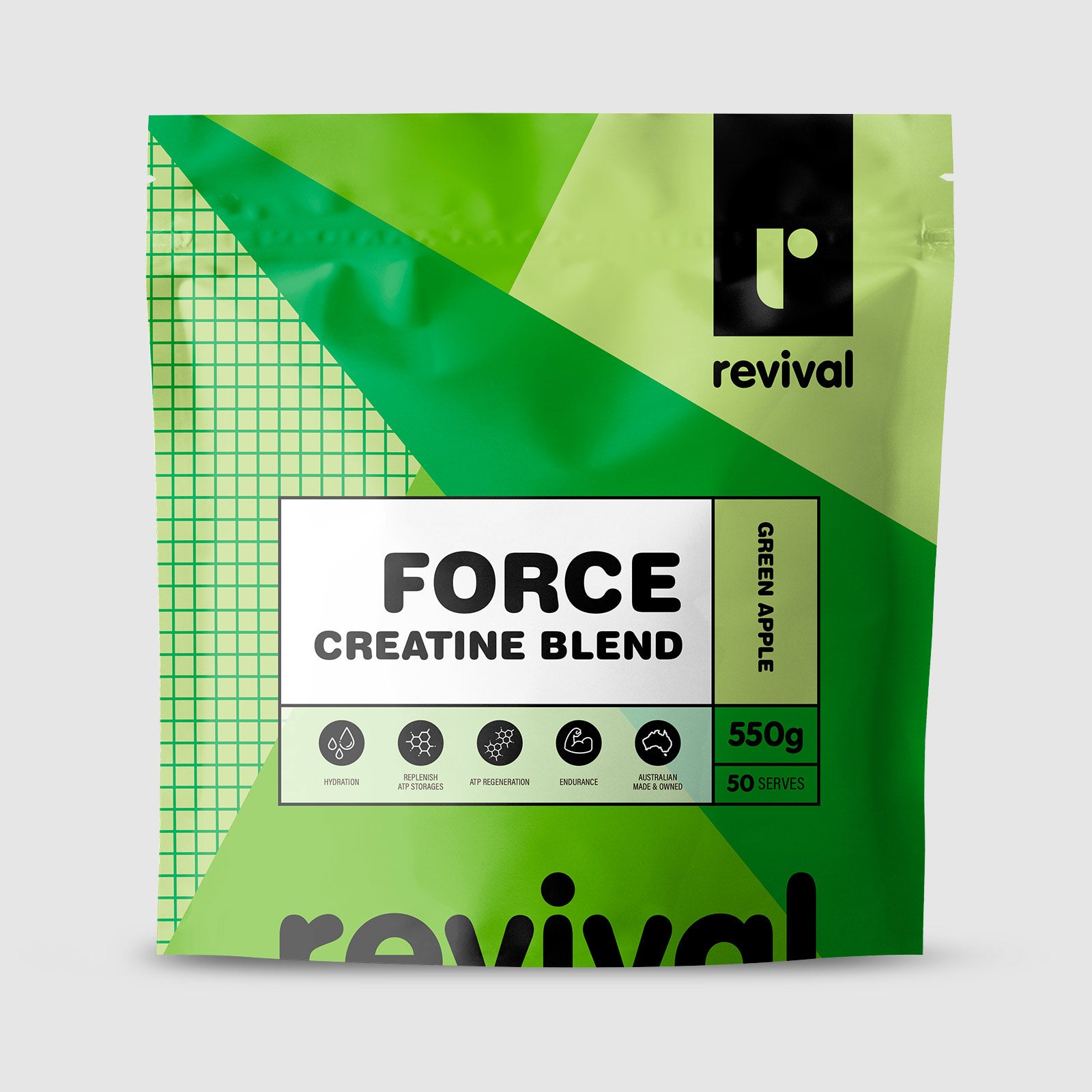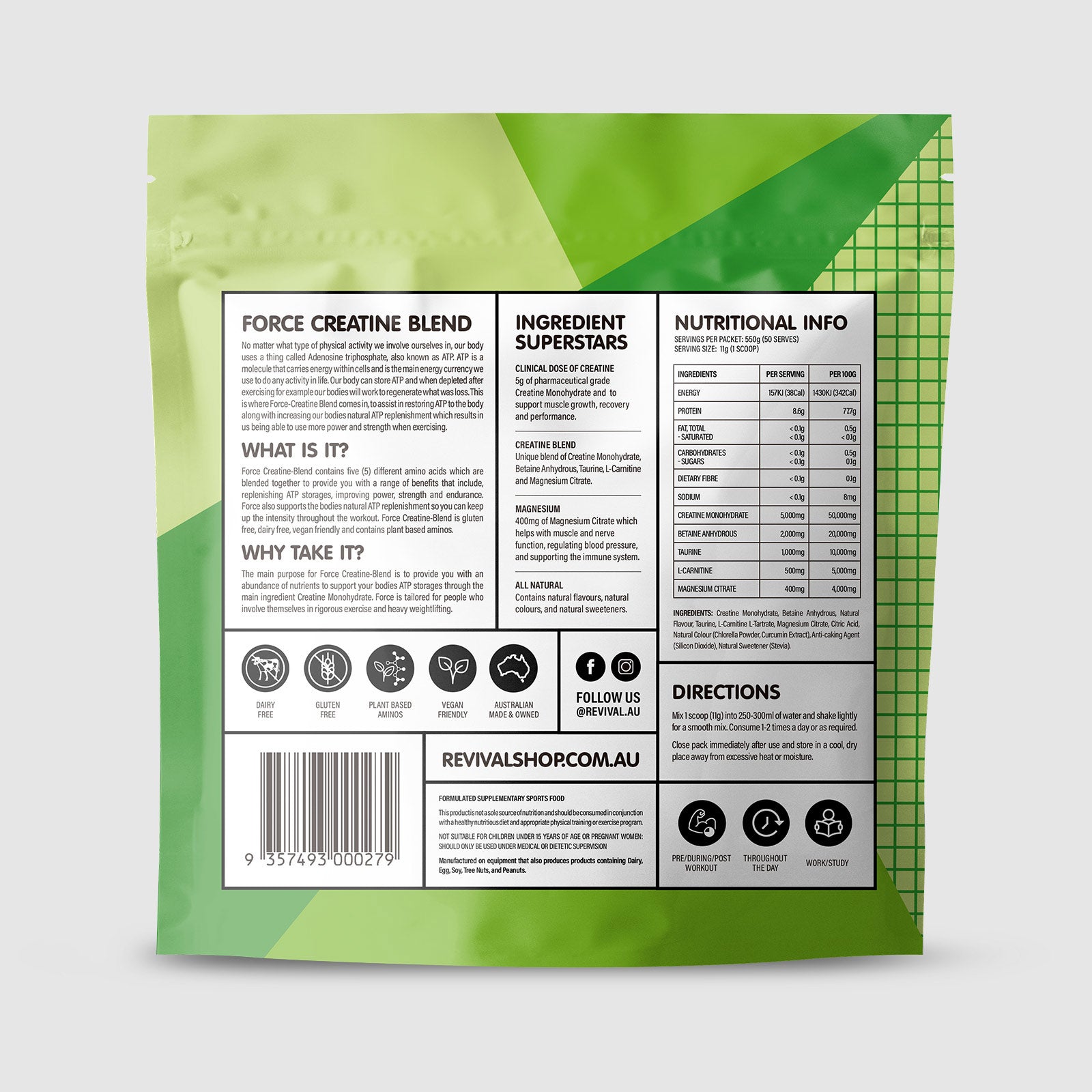 Revival - Force Creatine Blend - 450g
---
Notify when available
Our Force Creatine-Blend contains five (5) different amino acids which are blended together to provide you with a range of benefits.

Creatine Monohydrate - the best type of Creatine
Betaine Anhydrous
Taurine 
L-Carnitine
Magnesium Citrate - great for immune health, sleep and recovery

Combined, these amino acids replenish ATP (Adenosine Triphosphate) storages, improving power, strength and endurance throughout your workout.

Force Creatine-Blend is gluten free, dairy free, vegan friendly and contains plant based aminos.

Being unflavoured, its easily mixed in with your Pre, Intra or Post workout shakes.