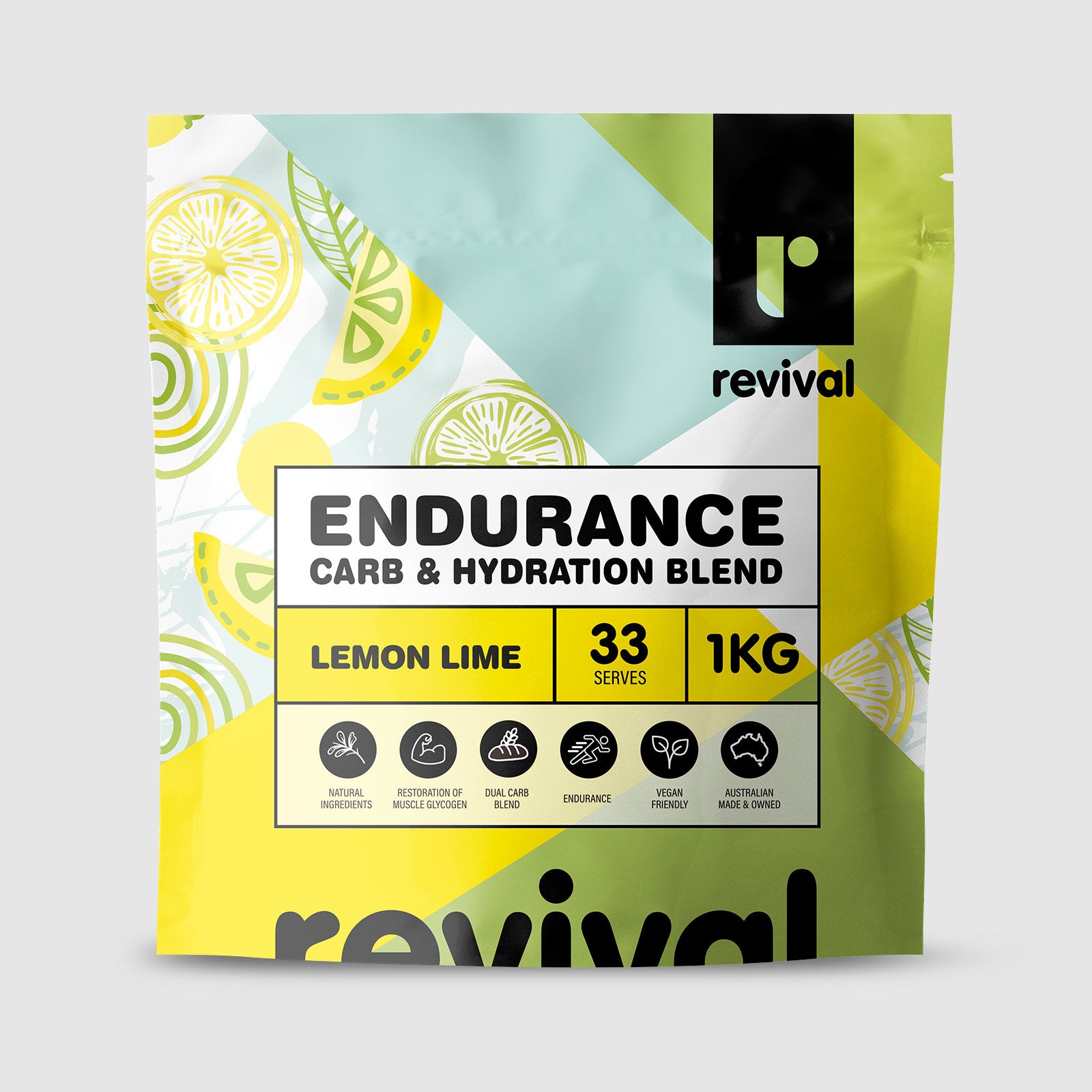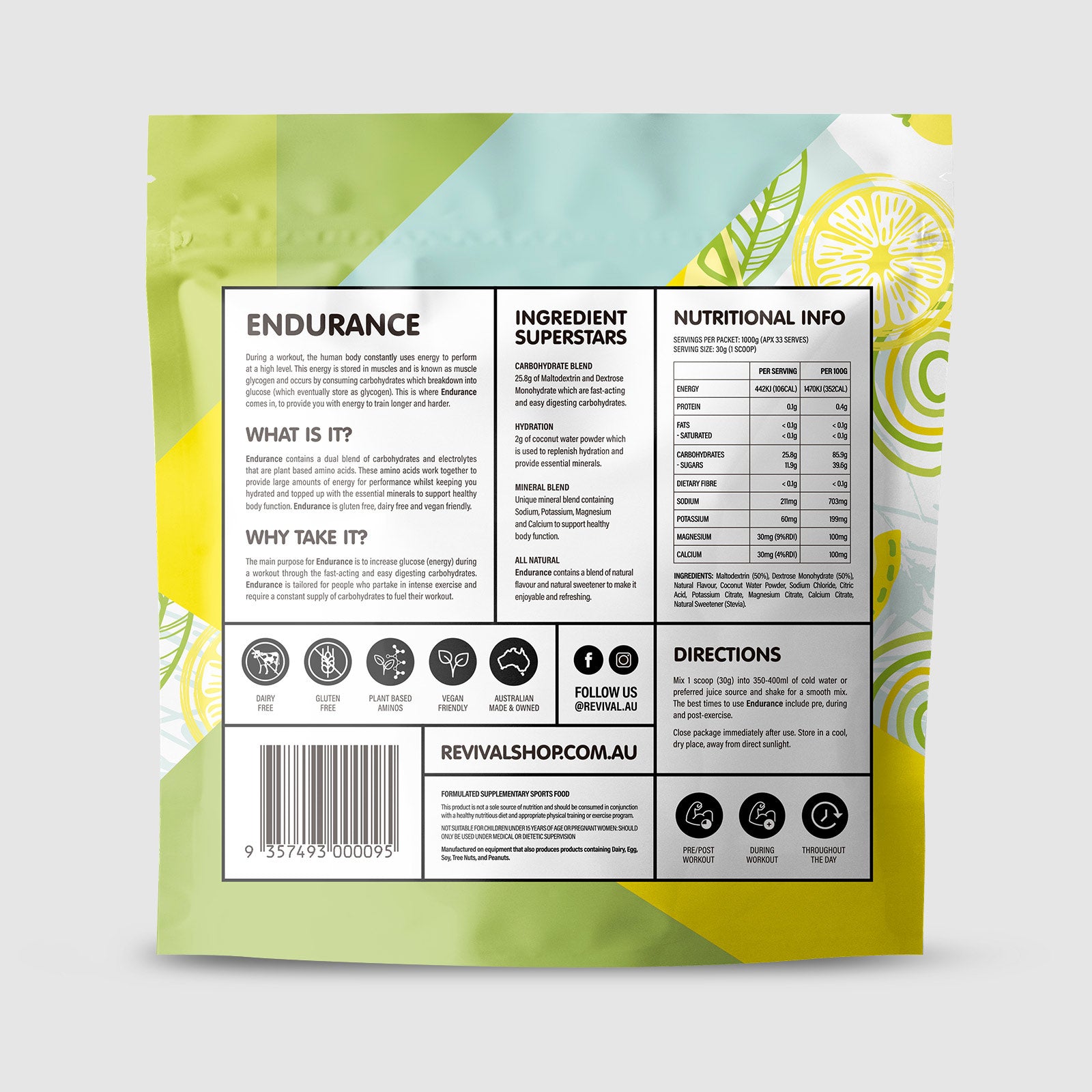 Revival - Endurance - 1Kg
---
Notify when available
During a workout, our bodies are constantly using energy to keep us performing at a high level. This energy is stored in our muscles and is known as muscle glycogen. The way we store energy in these muscles is through consuming carbohydrates which breakdown into glucose (and eventually stored as glycogen). This is where Endurance comes in, to provide us with that energy to train longer and harder.


The main purpose for Endurance is to increase glucose(energy) during a workout through the fast-acting and easy digesting carbohydrates. Endurance is tailored for people who involve themselves in intense exercise and require a constant supply of carbohydrates to fuel their workout.

All ingredients at clinical dosages
Highly effective with a natural edge
Safe(no banned ingredients as per ASADA/WADA)

 
Endurance YUM!
My go to workout juice and tastes very yummy!
It's just good stuff
Rated it. Pine Organge is a goer on the taste front. I'm training for marathons and this is just an easy way to up carbs after a morning session. Like, a really easy way. Chuck this in your water bottle throughout the morning and you'll be 6/6 fresher in the afternoon. I personally guarantee that. You're welcome. Thanks Revival.
https://revival.com.au/products/revival-endurance plus
Excellent! It is perfect for long trial runs, great mix of hydration and carbs! I just need one product to do the lot. Easy on the digestion too.
Yummo
Best taste best results love this one
Great Value
Good value, these are the only products I use so very convenient for me.