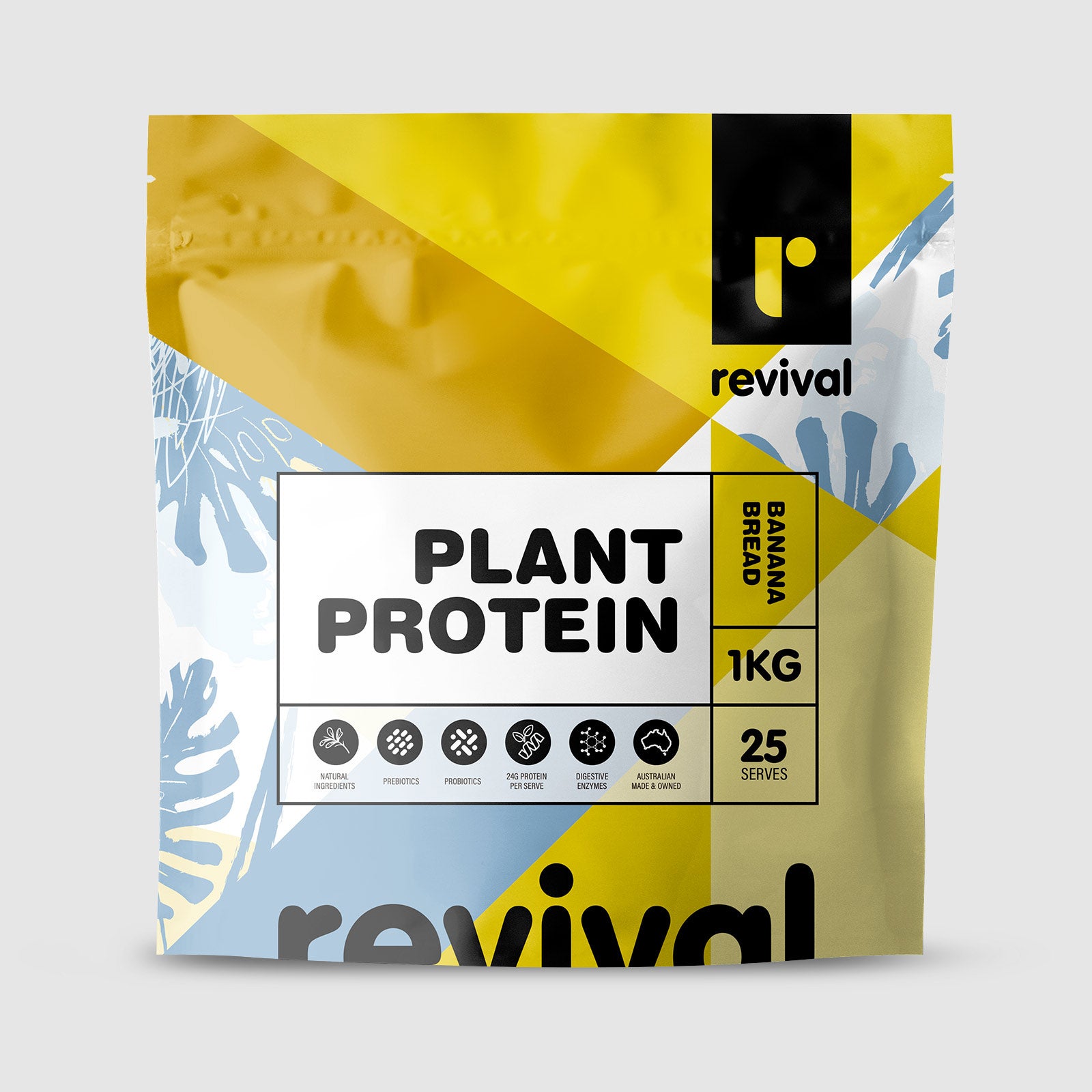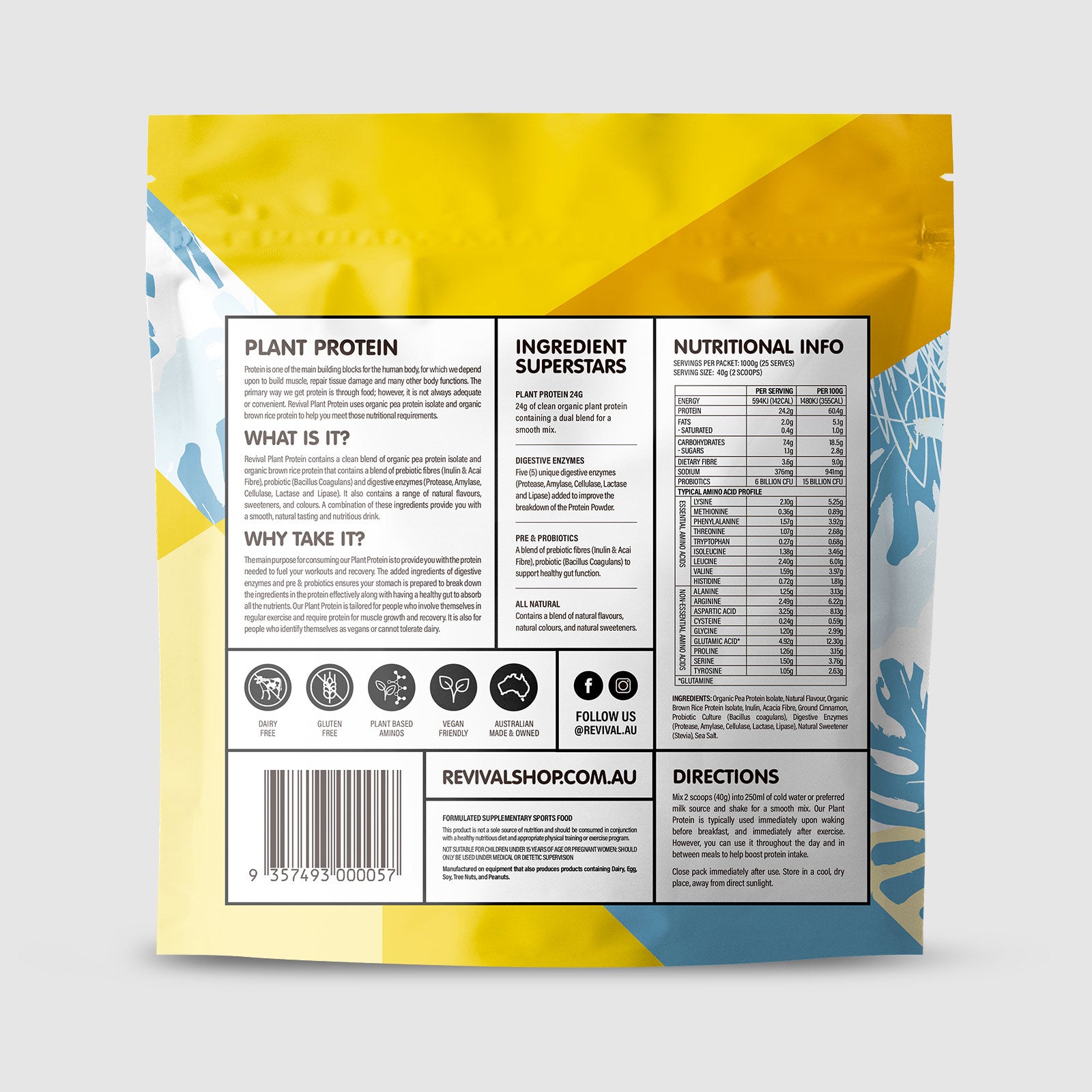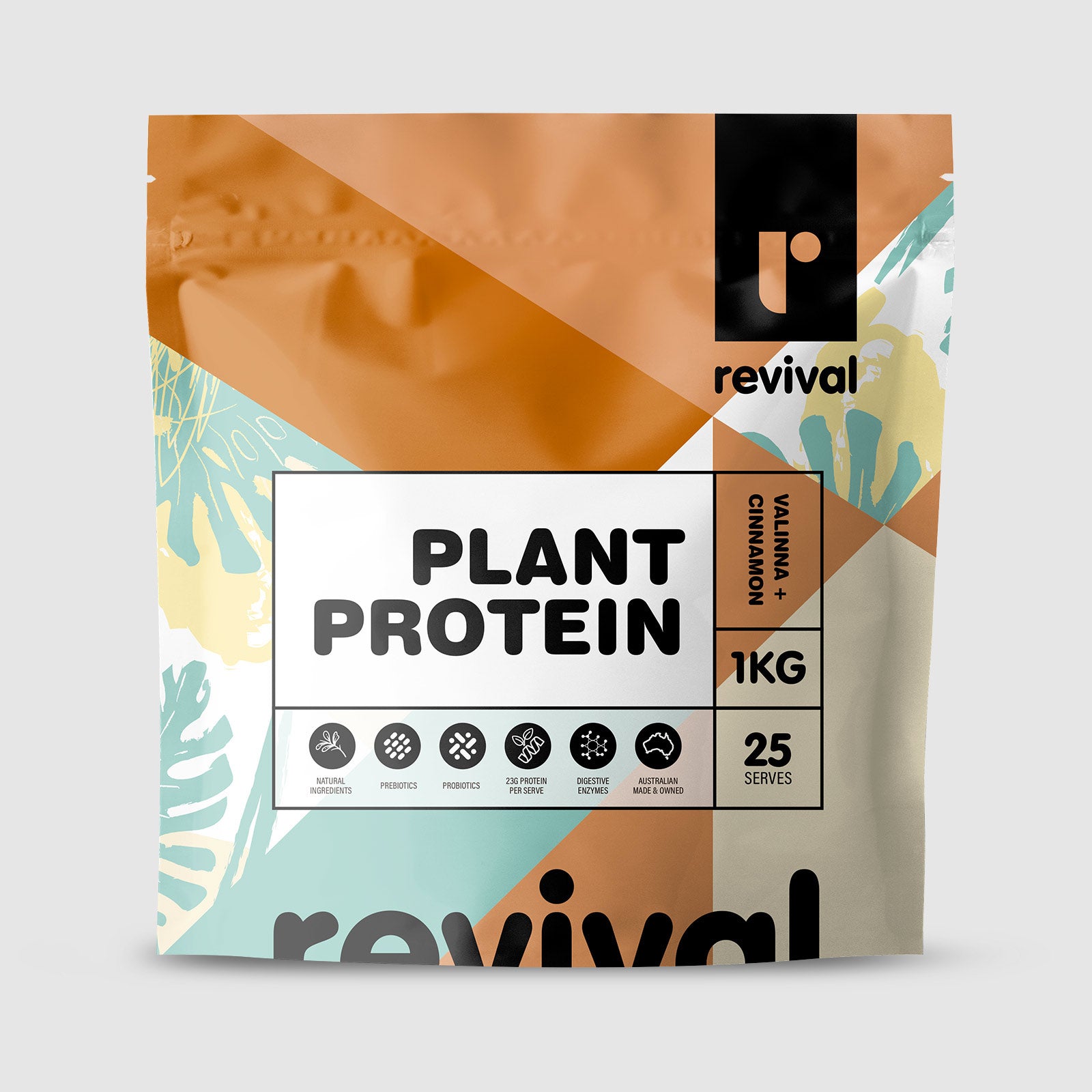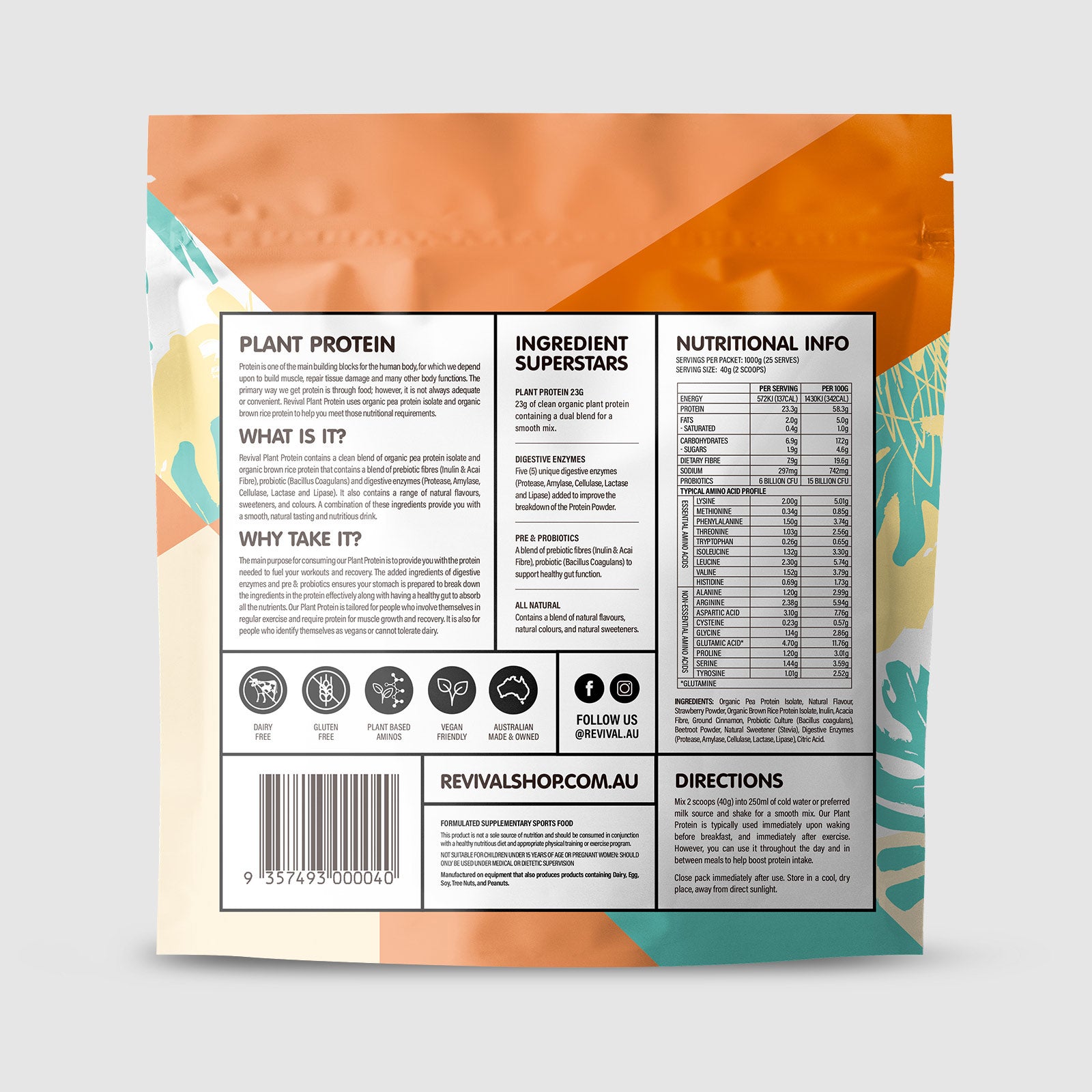 Revival - Plant Protein - 1Kg
---
Notify when available
Revival's Plant Protein is a clean blend of Organic Pea Protein Isolate and Organic Brown Rice Protein Isolate.

It contains a blend of prebiotic fibres (Inulin & Acai Fibre), probiotic (Bacillus Coagulans) and digestive enzymes (Protease, Amylase, Cellulase, Lactase and Lipase).

It also contains a range of natural flavours, sweeteners and colours.

A combination of all these ingredients provides you with a smooth, natural tasting and nutritious drink that you will leave you feeling completely satisfied.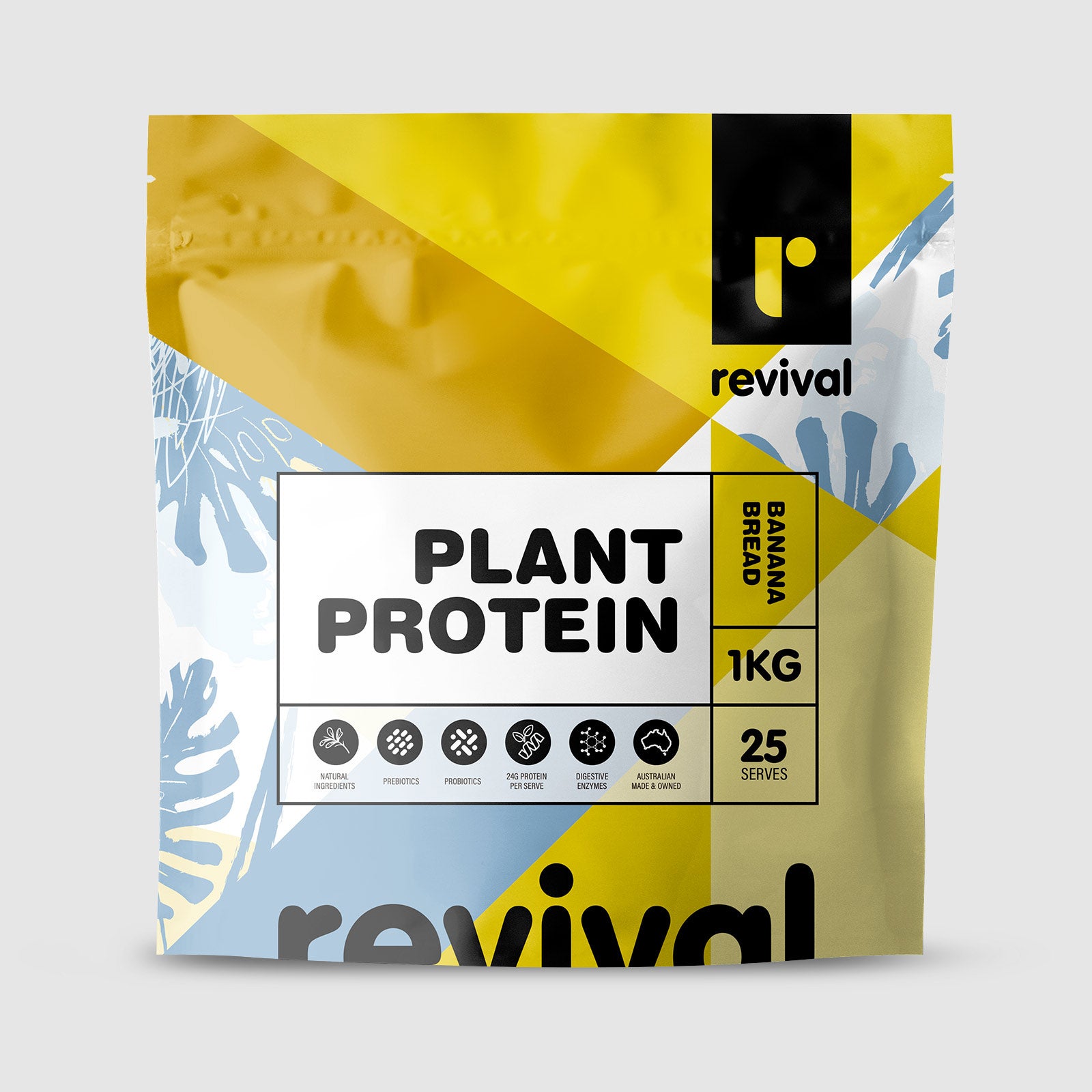 Tasty
I've only just received it but it's quite nice and the cinnamon is not overpowering which is good. There is no scoop that came with it though.
Awesome product!
Loved it, taste great! Really effective
Love the Banana Bread Protein
Awesome tasting & provides necessary replenishment after a work out. I order from the US because I love this stuff so much! :)
Delicious!
This is my first plant protein and it is absolutely delicious! Not grainy at all and has a great taste.