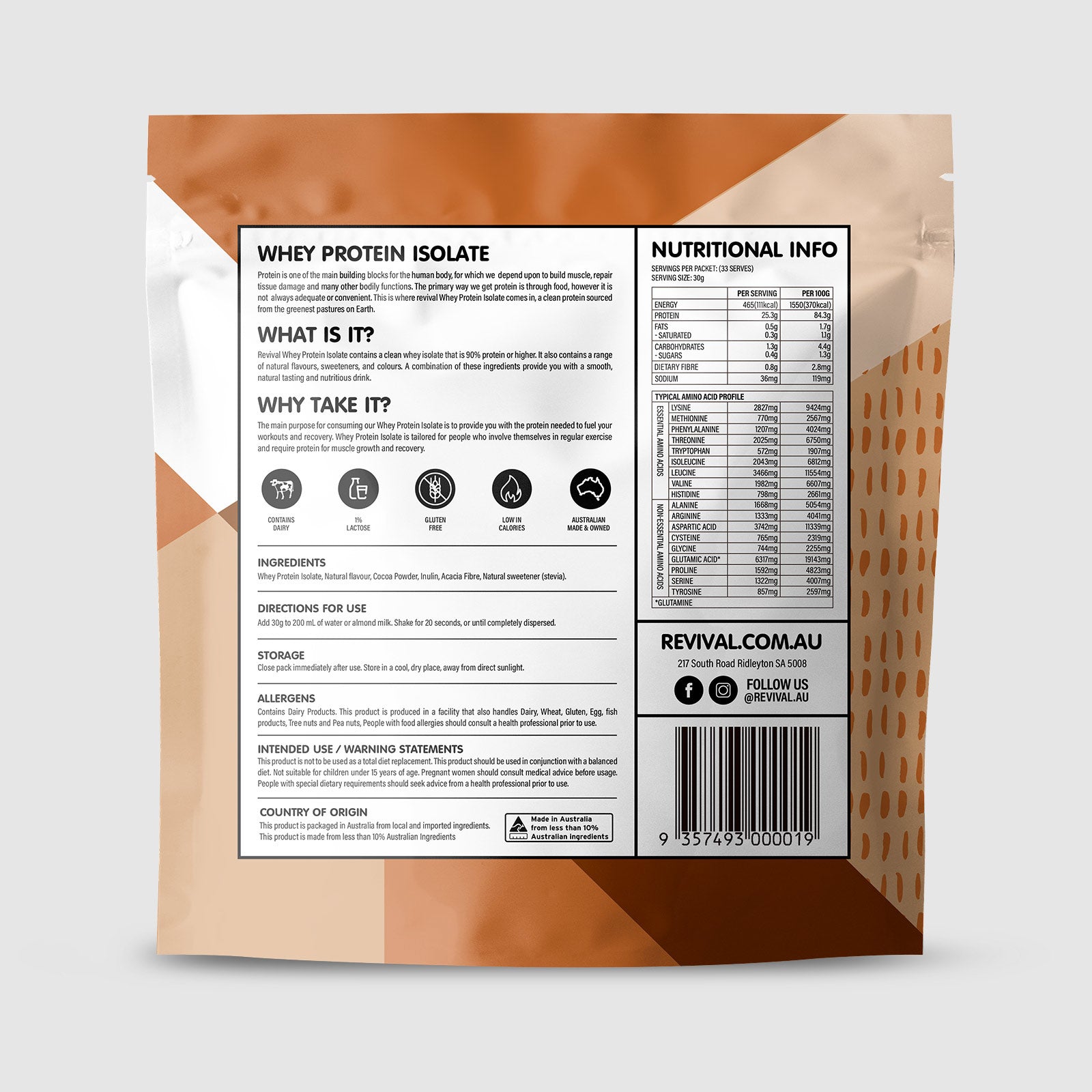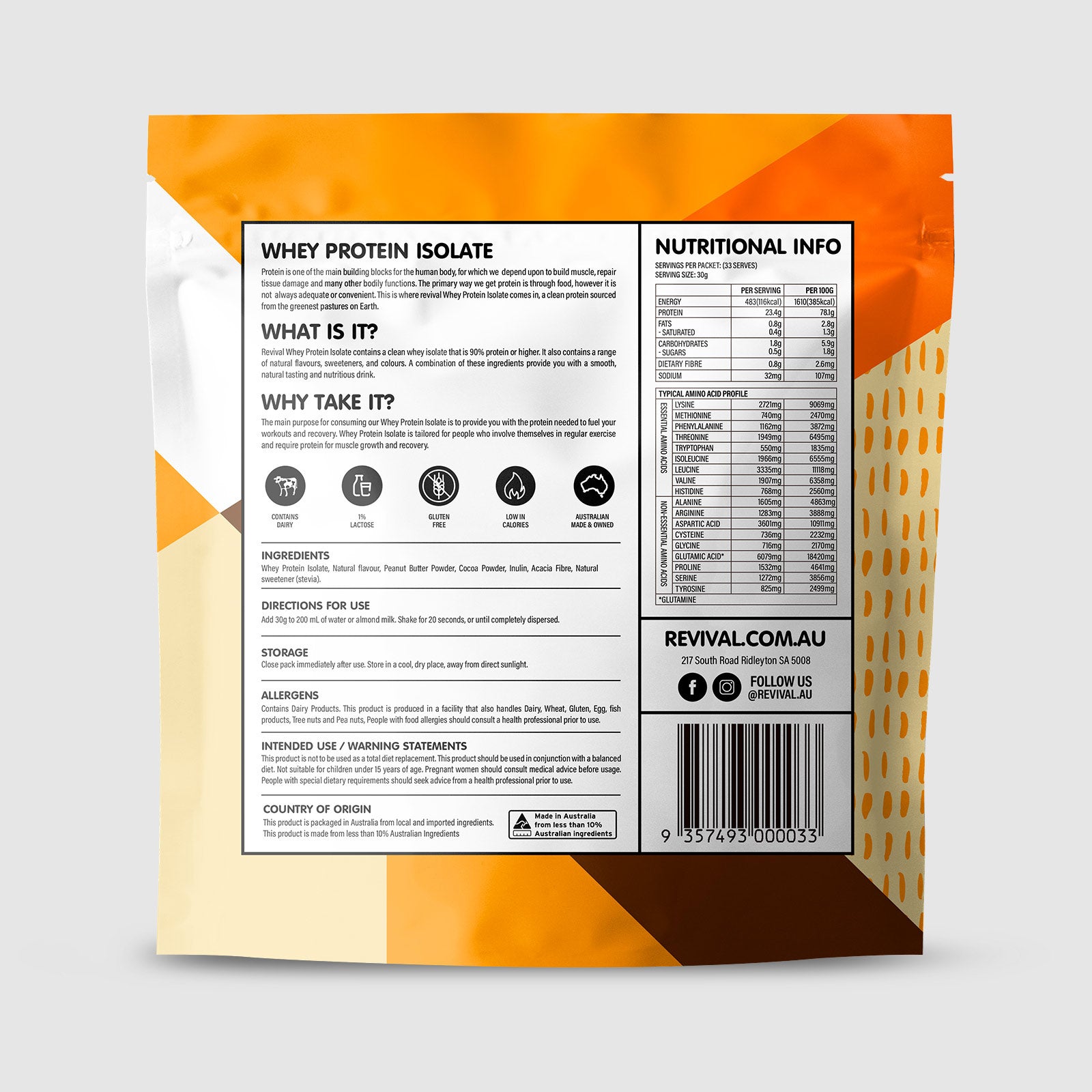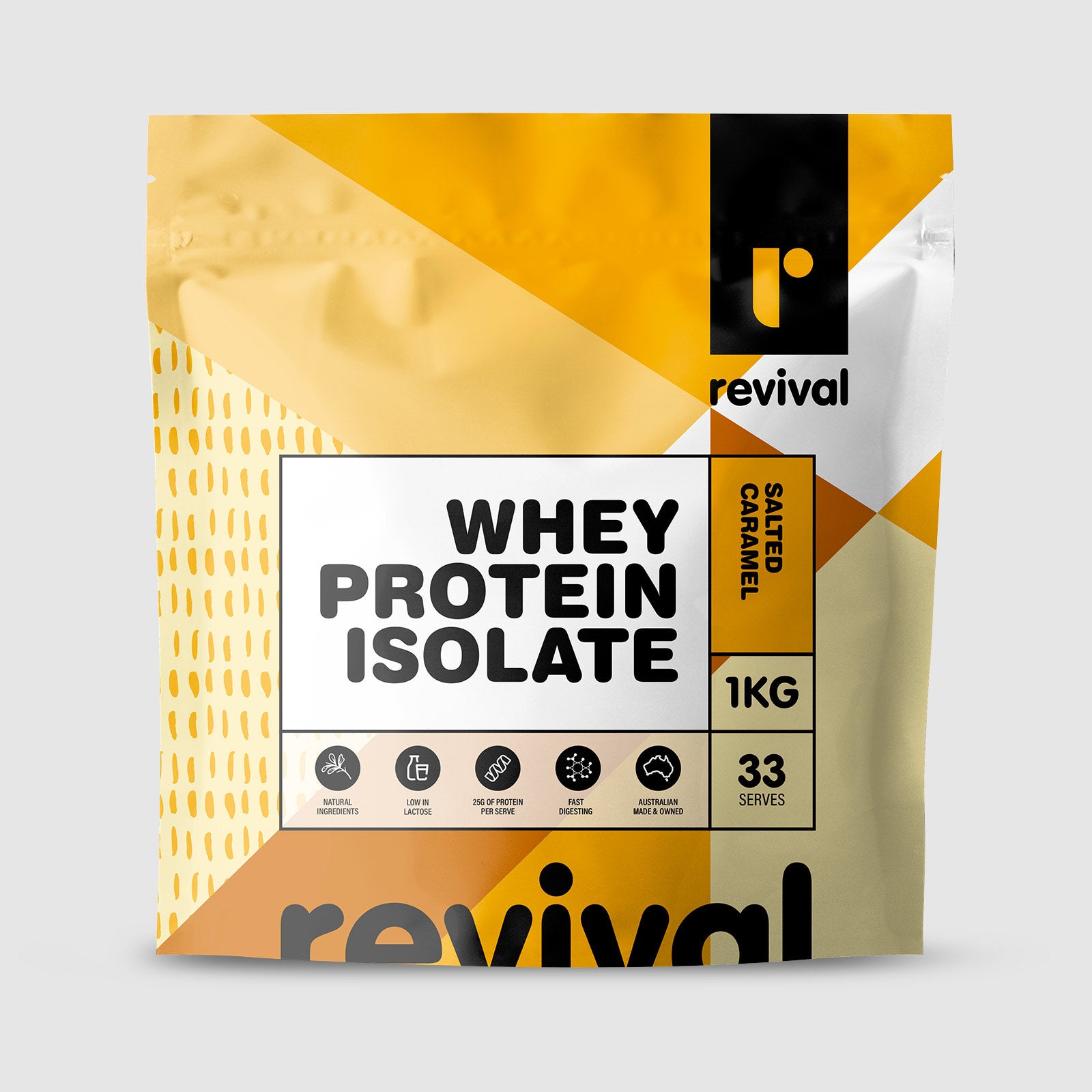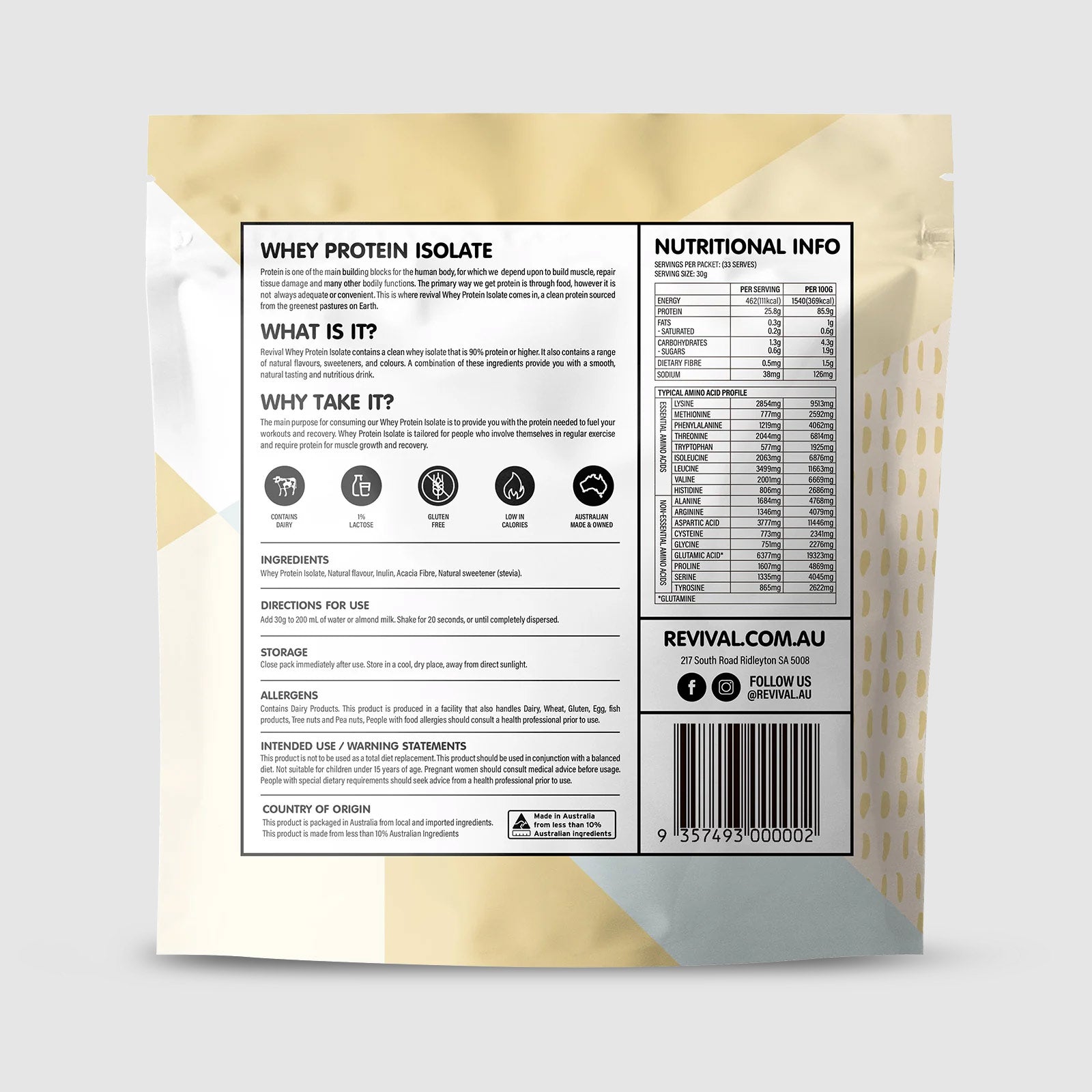 Revival - Whey Protein Isolate - 1kg
---
Notify when available
Revival Whey Protein Isolate contains a clean whey isolate that is 90% protein or higher and contains a range of natural flavours, sweeteners, and colours. A combination of these ingredients provides you with a smooth, natural tasting and nutritious drink.  


Whey protein is a mixture of proteins found in the commonly discarded liquid portion produced during the cheese manufacturing process. It is found in the milk of nearly all animals, including humans.

Whey protein is rich in vitamins, minerals, and essential amino acids needed for muscle growth. Along with many other minor proteins, ⍺-lactalbumin and β-lactalbumin are the two major proteins found in whey [1].

Whey Protein has been shown to:

The dosage of whey protein depends on the goal of the individual, their lifestyle, and the amount of protein already in their diet.

A highly active or athletic person wanting to lose belly fat and preserve lean muscle may include a large amount of protein in their diet (0.68 – 1 g/lb of bodyweight). Less active lifestyles will require much less protein (0.36 g/lb of bodyweight) [13,14].

 
Poor Freight choice
I'm still yet to receive my order.
The tracking information has said it is in Melbourne on the 14th and In transit to my area and it hasn't undated since !!
Best of the Best!!
Hands down best protein you'll find out there. No weird caky flavor, dissolves very easily, and no sketchy chemical ingredients. All Revival products have been nothing short of amazing and I keep coming back for more. Thank you!!