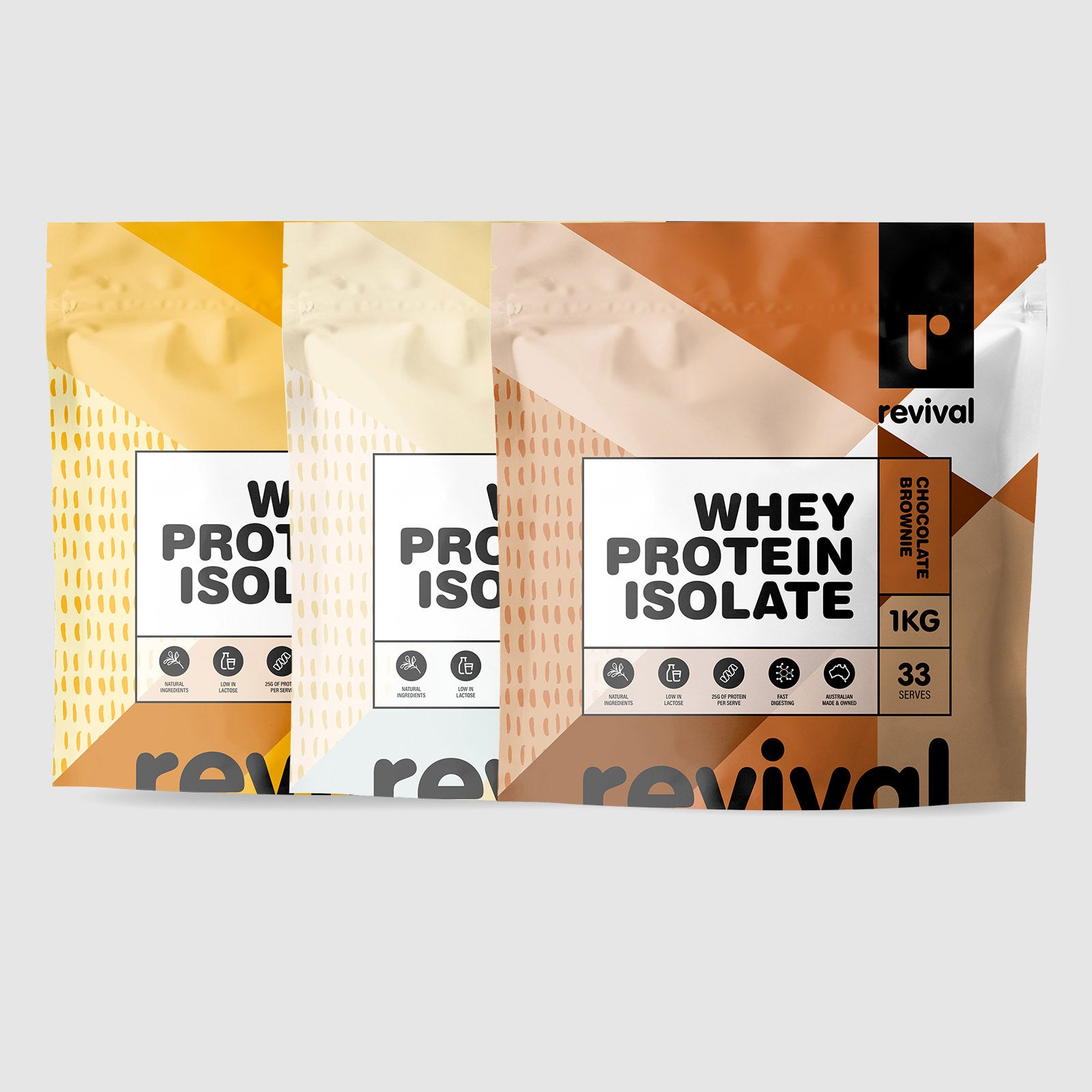 Revival - Protein Bundle (3x 1Kg bags of Revival WPI or Plant Protein)
---
Notify when available
Our protein bundle is the perfect option for you to mix and match your protein flavours while also saving some serious money!


The Protein Bundle allows you to select a mixed variety of three 1kg Whey or Plant protein powders.

The goal behind the protein bundle was to provide you with a variety of flavours and options when it comes to Whey and Plant protein.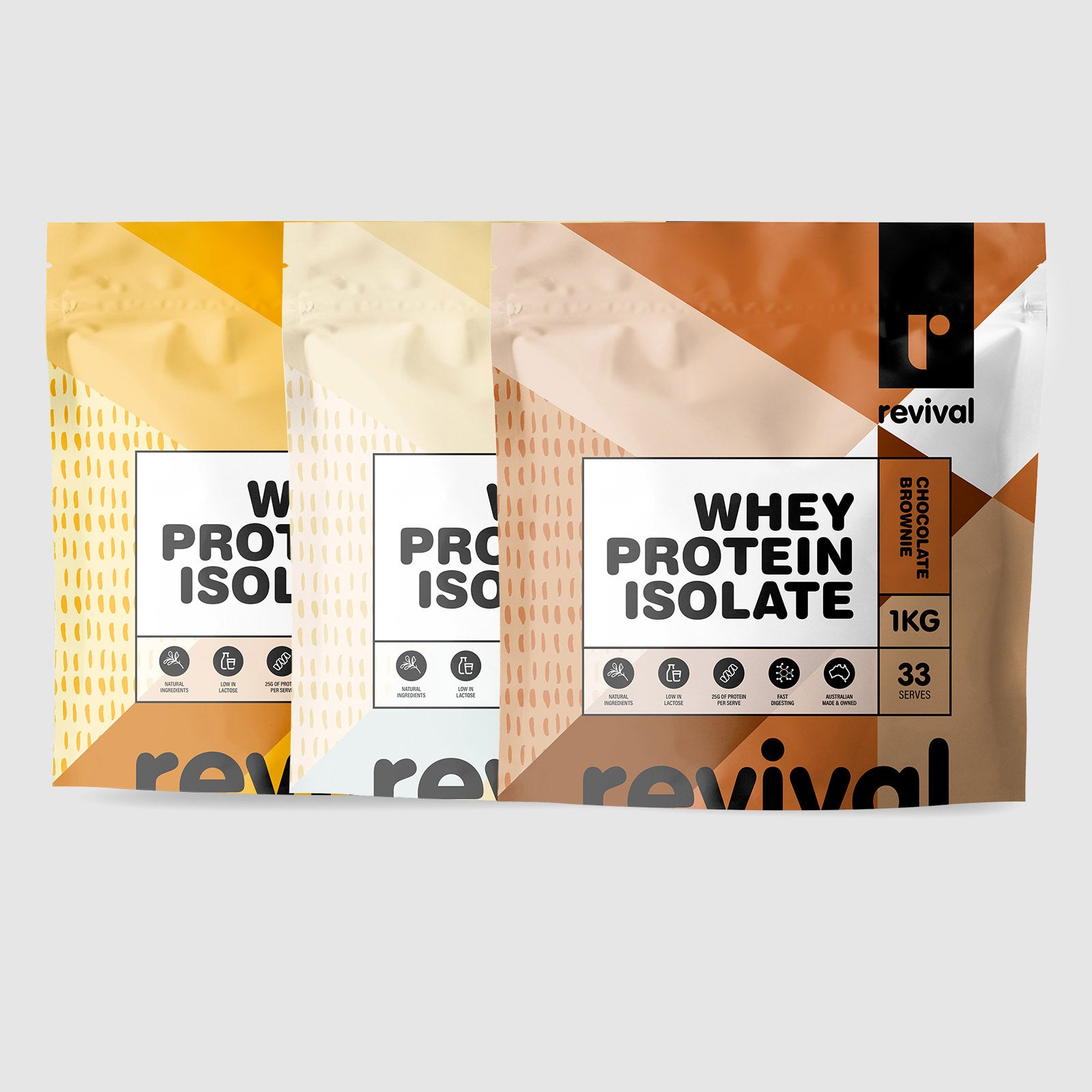 great product, good service and quick delivery